Vitamin K and COVID-19; What you need to know
As the COVID-19 pandemic progresses, questions continue to arise about potential treatments and interventions for the virus. With limited access to CDC approved testing and a possible cure several months away, the prognosis of those who are affected by coronavirus is not ideal. However, there may be steps that can be taken to improve that prognosis.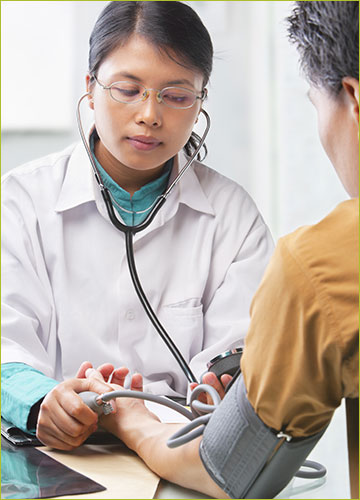 A recent study discovered that many people with coronavirus have reduced levels of vitamin K, and that a vitamin K deficiency could be linked to worse health outcomes in people with the virus. Among COVID-19 patients, those with vitamin K deficiencies tended to have much more severe symptoms. Furthermore, low vitamin K levels can contribute to cardiovascular problems, diabetes, and hypertension—all of which have high comorbidity rates with coronavirus. Though vitamin K is not a treatment for coronavirus, making sure your vitamin K levels are healthy by using K2 supplements could have significant benefits for patient health outcomes.1
What is Vitamin K?
Vitamin K has a variety of important functions, including bone formation, blood clotting, and cardiovascular health. Low vitamin K levels lead to various health issues in many cases, and may even exacerbate other health problems. Increased vitamin K levels have been shown to have multiple health benefits.2

Vitamin K can be found in green leafy vegetables and certain fruits. Meat and dairy products contain low levels of vitamin K. One of the most common sources of vitamin K is broccoli, but it can also be found in spinach and soybeans. For those struggling with a vitamin K deficiency, supplement usage is a good alternative. Most dietary supplements contain some amounts of vitamin K, but there are also supplements that solely contain vitamin K with trace amounts of other nutrients.3
Working together for a positive outcome
As we all struggle to navigate COVID-19 and social distancing, it is crucial to protect your immune system and that of those around you. Staying healthy is good not only for you, but for the vulnerable populations who are disproportionately affected by the virus. While we wait for new treatments for the virus, taking vitamin D3 + K2 supplements may be your best option for maintaining a strong immune system.
When taken together, vitamin D3 + K2 support a healthy immune system and help keep your body in top shape. Healthy supplements are by no means a cure, but that doesn't mean they don't have value in the face of a pandemic. If you are at increased risk for developing coronavirus, vitamin supplements may help in turning an unfavorable outcome into a favorable one.
Don't let social distancing weaken your immune system.
---
1 Reduced Vitamin K Status as A Potentially Modifiable Prognostic Risk Factor in COVID-19, Preprints.
2 The Health Benefits of Vitamin K, Open Heart | National Institutes of Health.
3 Vitamin K Fact Sheet, National Institutes of Health, Office of Dietary Supplements.

NOTE: Preprints, Open Heart, and the NIH have not reviewed or approved the above article.