Of course, good health goes beyond just vitamins and supplements — it includes exercise, quality sleep, social connection, a positive attitude, and many more factors. The Health 101 program was created to provide information for all aspects of health.
We firmly believe that a healthy mind and body make for a happy and productive life. To assist our customers in achieving that, we have been producing quality nutraceutical products for decades. Have a request? Use our Feedback Form to let us know.
FEATURED ARTICLE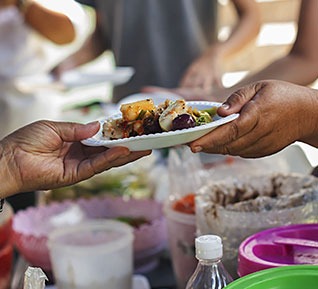 We're helping San Diego to stay healthy and fed during COVID-19, and you can too!
READ MORE
Is is possible to get healthier, save money, and help feed people in need all at the same time? You bet it is! And we're here to help. Find out how we're partnering with Feeding San Diego (a division of Feeding America) to do just that.
READ MORE