If you have had children before, you know that after birth, a woman's body is still going through major changes for the weeks and months that follow. With all the changes in your life and a new, somewhat non-existent sleep schedule, your body may not be getting the nutrients you and – if you breastfeed your baby- the nutrients your baby needs. Taking a vegan postnatal supplement can help ensure you are getting the optimal daily vitamins and minerals both you and your newborn need.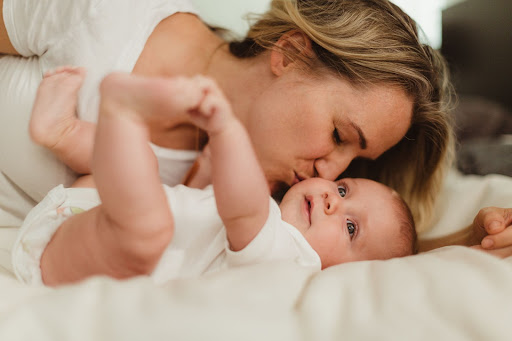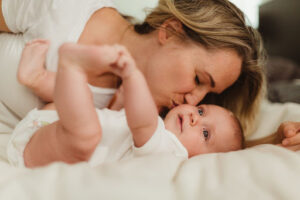 Here at Vegan Life Nutrition, we have developed a 100% vegan postnatal supplements designed to provide the essential vitamins and nutrients that vegan mothers need to maintain their natural systems after birth. 
Why Take Postnatal Supplements?
According to Healthline, "Pregnancy depletes several nutrients in your body, including folate, vitamin D, iron, fatty acids, selenium, and calcium, so optimal nutrition after delivery is important." 
One of the best ways to support your body and your newborn's development is to make sure you are integrating the various nutrients and vitamins that your body depleted during pregnancy into your daily diet. It's incredibly difficult to accomplish this by food alone, especially for vegan women where nutrient sources are limited, so a supplement is ideal. 
For breastfeeding moms, postnatal supplements can also help maintain healthy digestion and promote healthy cell division and development for the newborn. 
Many plant-based moms struggle to find a vegan postnatal supplement that they can trust is truly 100% vegan, all-natural, non-GMO, and gluten-free. Vegan Life Nutrition saw the need for such a supplement and put together an all-in-one supplement built just for your postnatal needs. 
What to Look For in a
Vegan Postnatal Supplement
Healthline explains that " a good postnatal supplement should contain a variety of vitamins, minerals, and other nutrients, such as folate, choline, iron, selenium, and vitamins A, B6, B12, and D." 
A postnatal supplement should also include essential nutrients such as:
Riboflavin (riboflavin sodium phosphate) 

Niacin (niacinamide)

Vitamin B6 (pyridoxal-5-phosphate)

Folate ((6s)-5-methyltetrahydrofolic acid, glucosamine salt) 

Vitamin B12 (methylcobalamin)

Biotin (d-biotin)
These ingredients work together to support the health of the mom and baby that practice veganism. 
Vegan Life Nutrition's Postnatal Focus Bundle Contains All of the Above!
During the development of our Pre and Postnatal supplement, we knew that we needed to offer more than just the basics. We wanted to make sure that we incorporated all of the most beneficial vitamins to support postnatal care specifically. 
That's why we developed a Postnatal Focus Bundle that incorporates essential vitamins and nutrients like Vitamin D, Thiamine,  Riboflavin, Niacin, Folate, and Choline, and many more to support the health of both mother and newborn. 
To learn more about how these supplements support your body, check out our blog post about vegan Prenatal and Postnatal Supplements. 
Our new products will launch September 1, 2022 and will be non-GMO, certified gluten-free, cruelty-free, and contain no artificial colors. 
Discover more about our Prenatal Supplements.
Vegan Life Nutrition
Vegan Life Nutrition offers a complete line of nutritional products for vegans and non-vegans alike, using nothing but the cleanest, highest quality plant-based ingredients to support your healthy lifestyle. Shop our complete line of products here.