Becoming a mother is an exciting time for everyone who gets to experience the joy of having a baby. Each and every pregnancy is different and all moms face varying challenges as they progress in their pregnancy and even after birth. As a vegan mom, you may face some challenges that non-vegan moms might not, but that doesn't mean you can't have a healthy pregnancy.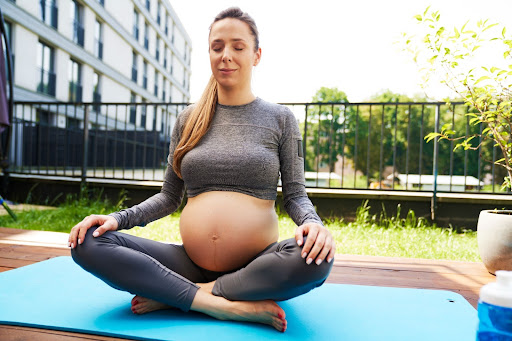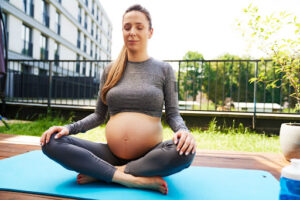 Here at Vegan Life Nutrition, we know that living a vegan lifestyle is important to you and you don't want to compromise that when you're pregnant. We have gathered some tips for you to consider as you go through pregnancy as a vegan mom.
Find a Doctor with
Vegan
Experience
Whether you are choosing to go with a doctor, midwife, doula, etc, to assist you through your pregnancy, we highly recommend you connect with someone who has helped vegan moms before. They will be prepared to answer your questions and keep you informed on how you can maintain a healthy and nutritious vegan lifestyle throughout your pregnancy. They will also be able to determine how you need to adjust your vitamin and nutrient intake while pregnant. 
Listen to Your Body
The cool thing about being a human is that we have instincts. We can tell when we are hungry, thirsty, and need a nap. Our body will also often give us signals when we are lacking vital nutrients that keep us functional. When you are pregnant, it's very important to listen to what your body is telling you in order to protect yourself and your baby. If something doesn't feel right, it's likely that you need extra support. 
Here are some indicators that you may be low on nutrients during pregnancy: 
Dizziness

Headache

Abnormal sensitivity to cold

Fatigue
These could be indications of deficiencies in Iron, Vitamin B12, Vitamin D, and several others. If any of these present consistently during your pregnancy, consult your doctor. 
Monitor Your Nutrients
You can avoid major deficiencies with your nutrients by keeping an eye on your nutritional levels and adjusting your diet and supplement intake. During any pregnancy, but specifically a vegan pregnancy, it's vital to make sure you are getting enough iron, calcium, iron, potassium, iodine, and vitamin B12. You can learn more about how to build your diet from this article from What To Expect.
This summer, Vegan Life Nutrition is excited to help provide the vitamins and supplements necessary for a healthy pregnancy with our upcoming 100% vegan, gluten-free, and cruelty-free Prenatal and Postnatal vitamins. We created this line of support for vegan moms and their babies so they don't have to worry about compromising their dietary restrictions and beliefs in order to get the nutrients they need. By caring for both mother and child, we are proud to support two vegan journeys at once!
Stay tuned for more updates about these new products – coming summer 2022!
Vegan Life Nutrition offers a complete line of nutritional products for vegans and non-vegans alike, using nothing but the cleanest, highest quality plant-based ingredients to support your healthy lifestyle. Shop our complete line of products here.