Pregnancy is one of the most beautiful, exciting, and nerve-wracking journeys that a woman can experience. You are bombarded with information and uncertainty and all the while, your body is working hard to grow a tiny new human. With all the information out there, we at Vegan Life Nutrition want to provide you with three simple tips for a healthy vegan pregnancy.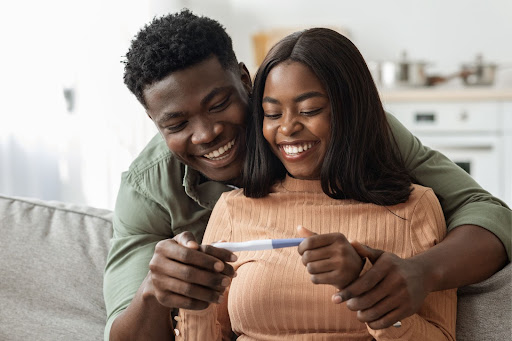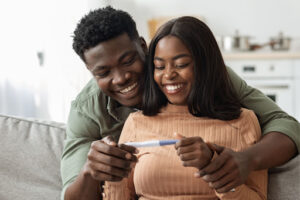 3 Health Tips During Vegan Pregnancy
1. Eat Plenty of Iron-Rich Foods
One of the keys to a healthy vegan pregnancy is to increase your iron intake. Iron is essential for hemoglobin production. 
According to the Mayo Clinic, "during pregnancy, the volume of blood in your body increases, and so does the amount of iron you need. Your body uses iron to make more blood to supply oxygen to your baby. If you don't have enough iron stores or get enough iron during pregnancy, you could develop iron deficiency anemia." 
One great way to ensure that you are getting enough iron is to adapt your diet to include more iron-rich foods like:
Lentils

Chickpeas

Beans

Tofu

Chia seeds

Pumpkin seeds 

Dried apricots

Kale
If you struggle to incorporate more foods like this into your diet, an iron supplement might be the answer. Vegan Life Nutrition is soon launching a new line of Prenatal and Postnatal Focus Bundles that include Iron, among many other essential nutrients that your body needs during the course of a vegan pregnancy. 
2. Maintain a Regular Exercise Routine
Regular exercise is ideal for anyone looking to live a healthy lifestyle, but during pregnancy, it's arguably even more important to maintain a regular routine. Light exercise can support your body during all of the changes it will experience throughout the pregnancy. 
Benefits of Exercise 
May help to reduce back pain

Promotes healthy weight gain during pregnancy

Supports heart health and blood vessel strength
Don't forget to drink water before, during, and after exercise to avoid dehydration. Look out for the signs of dehydration: dizziness, racing heart, dark yellow urine. 

Wearing supportive active gear like a sports bra and belly support tape or belt can help reduce discomfort while working out. 

Overheating can be especially dangerous for your body during pregnancy. Try wearing breathable clothing and avoid exercising outside during the hot and humid months. 

Standing still and lying flat on your back may cause blood pressure issues. Keep moving and make sure you have proper back support while lying down. 
Of course, you should first discuss your exercise routine with your OBGYN to determine any other potential health risks. Every pregnancy is different and you need to be sure you're doing what's best for you and your baby individually. 
3. Take Prenatal and Postnatal Supplements from Vegan Life Nutrition
Taking both a prenatal and postnatal supplement is crucial to the health of mom and baby as a mother's body depletes its own resources to support the growth of the child, during both fetal development and breastfeeding.
Vegan Life Nutrition's Prenatal Focus Bundle and Postnatal Focus Bundle (COMING SOON) contains over 20 of the essential vitamins and nutrients mothers need to support a vegan pregnancy. These supplements are Certified Gluten-Free, 100% vegan, Non-GMO, and free of artificial flavoring. 
Look out for the Prenatal Focus Bundle and Postnatal Focus Bundle, due September 2022!
Vegan Life Nutrition
Vegan Life Nutrition offers a complete line of nutritional products for vegans and non-vegans alike, using nothing but the cleanest, highest quality plant-based ingredients to support your healthy lifestyle. Shop our complete line of products here.