Winter can pose special challenges for vegans, but these can all be easily overcome. You'll find the cold weather offers special satisfactions if you plan accordingly. So embrace all the season has to offer.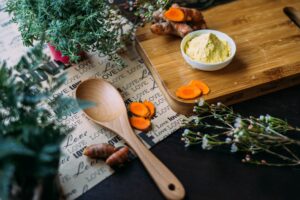 In order to help you avoid any holiday blues this season, we are offering a site wide buy 3 get 1 free special throughout the entire month of December. Just buy three of a specific Vegan Life Nutrition item, and get the fourth one on us! (*Sale valid from Dec 1-31, 2021).
To help you find the products that are right for your vegan lifestyle, we've carefully curated a list of our favorite Vegan Life Nutrition supplements for the winter season.
D3
The arrival of winter calls for less sun exposure.  Vitamin D, which is made in our skin following sunlight exposure, is essential for good health. Although we need vitamin D the most in the winter, this is when most of us are not getting enough of it. 
Our D3 products are made with the star ingredient Vitashine and are designed to replicate the way the body produces vitamin D after being exposed to the sun. Make sure you get the proper amount of D3 every day, especially during the winter season. Shop our line of immune-boosting vitamin D3 supplements in a variety of formulations for a clean, plant-based way to reinforce good health.
Get Vitamin D3 in our Buy 3, Get 1 Free special here.
B12
The B vitamins are a group of 8 vitamins sometimes called the "anti-stress vitamins" as they help combat the effects of stress and help maintain a positive mood and healthy nervous system.  Vitamin B12, in particular, can help us during the colder season to cure the winter blues. Our 100% vegan B12 vitamins offer a daily dose of vitamin B12 and are designed to help you maintain high energy levels. Add our B12 to your daily routine and stay focused and strong throughout the winter.
Get Vitamin B12 in our Buy 3, Get 1 Free special here.
Synergistically Vegan
If you've been searching for the perfect vegan supplement to add to your vitamin routine, we've got you covered. Synergistically vegan brings the perfect combination of Calcium, D3 and K2 to maximize absorption and effectiveness so that your calcium does exactly what you expect it to do: help build and maintain stronger bones. We want you to feel ready to head into the new year with this supplement superhero. 
Get Synergistically Vegan in our Buy 3, Get 1 Free special here.
Circulatory
According to the American College of Phlebology, up to 50 percent of American women have varicose veins at some point in their lives. 
This winter, help keep your legs looking summer-tastic with Diosmin95 — an all-natural, vegan supplement designed to help reduce the appearance of varicose veins and promote improved circulation throughout the body.
The 95% Diosmin used in this product is the highest available in the commercial markets.
Diosmin is a venoactive ingredient, which simply means it is known to affect symptoms related to venous diseases and abnormalities. By helping to improve circulation, promoting the elasticity of blood vessels, strengthening veins, reducing inflammation, and supporting lymphatic drainage, this compound has been used for decades to reduce the appearance of spider and varicose veins and minimize swelling in the body, primarily in the legs.
Get Diosmin95 in our Buy 3, Get 1 Free special here.
Marine Phytoplankton
Born out of years of research, Marine Phytoplankton provides a blend of ocean derived amino acids and minerals, offering benefits unlike any other plant-based ingredient on the market. At Vegan Life Nutrition, we exclusively source Alpha 3 CMP™ Marine Phytoplankton – a nutrient-rich blend of several species designed to give you optimal micronutrients that translate to vitality and cellular health support.
Get Marine Phytoplankton in our Buy 3, Get 1 Free special.
Vitamin C
Providing a super dose of this core vitamin, our specially-formulated Pure Vitamin C may benefit those with low iron or gastrointestinal issues. Our Pure Vitamin C is completely plant-based
Here are some of the highlights:
Regenerates antioxidants in the body

Boosts immunity

Encourages improved white blood cell health
Get Vitamin C in our Buy 3, Get 1 Free special here.
Kids Products
Did you know that Vegan Life Nutrition has great products for kids too?
Our kid-friendly vegan supplements help protect and support the developing immune systems of children. Highly effective ingredients are formulated in delicious chewables and sprays that are fun to take and easy to swallow and absorb.
Get our Kids Vitamin D3 or KidsLac in our Buy 3, Get 1 Free special here.