At Vegan Life Nutrition, our goal is to provide clean products with the best ingredients to the vegan community. We have met quite a few vegan friends along the way who have all done their part to encourage others to live a healthy plant-based lifestyle and inspire them to make small steps to veganism.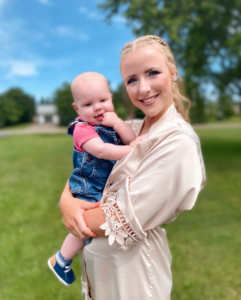 A Vegan Mom Inspiring Change
Meet registered nurse and vegan mom, Ashton! She has been vegan alongside her husband since 2018 and continues to make it her mission to inspire others to go plant-based as well. 
Ashton believes that the most effective way to persuade people to make the transition is by highlighting veganism in a positive way. She has shown those around her how much taking care of your body can enhance your overall life, and she provides the vegan community with as much support as possible by giving out free recipes, cookbooks and support. Throughout her vegan journey, she has helped 21 people fully transition to a plant-based lifestyle! 
The best tip that Ashton has for those looking to make the change is to make sure you are getting the proper nutrients. She does this by taking a B12 vitamin to reduce the chances of deficiency. At Vegan Life Nutrition, our chewable B12 Vitamins are designed to make your vegan journey a bit easier.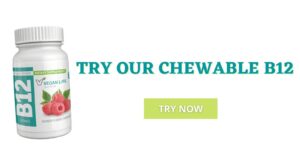 Vegan Family Life
Ashton and her husband decided to become vegan in 2018 to focus on bettering their health. Shortly after becoming vegan, they welcomed their first child together, Tom. 
She says, "my decision to switch to a vegan lifestyle has helped me build a life that I am proud of, not just for myself, but for my family as well." 
She feels good knowing that she is bettering her own health as well as prioritizing her family's health. This decision has also allowed her to focus on other areas of her health such as exercise. Because she has more energy and feels better overall, she can spend more time playing sports with her family, which she absolutely loves! She also believes that switching to a vegan lifestyle has helped her maintain a healthy gut. Before becoming vegan, she suffered heavily with irritable bowel syndrome symptoms and says that now her symptoms have completely cleared. "It's been life changing!"
Vegan Life Nutrition is proud to be a part of so many vegan journeys.  We don't sacrifice quality for innovation. Our products are always free of toxins, allergens, and unnecessary ingredients. How? We strictly examine raw ingredients and fully-vet each final product. Quality is our top consideration, and we adhere to the guidelines of some of the toughest regulatory authorities in the world.
Would you like to share your Vegan Journey with us?  Provide your contact information below, and we will reach out to you.