What goes into your supplements matters. More often than not, the supplements on the shelves are full of unnecessary additives and ineffective ingredients. That's why our team at Vegan Life Nutrition, developed a full line of vegan supplements for anyone looking for natural, high-quality supplements. 
We put our products through rigorous testing, but there's no test more thorough than a vegan mom looking for vitamins for her family. Check out this video from mom Angelina Torres to hear her take on Vegan Life Nutrition products.
Clean, High-Quality
Vegan Supplements
Vegan Life Nutrition's products are always free of toxins and unnecessary ingredients. We want our products to be accessible to everyone and as beneficial as possible. We achieve this by prioritizing quality over everything else, adhering to the guidelines of some of the strictest regulatory authorities in the world.
Our entire manufacturing process happens under the watchful eye of our in-house science team in San Diego, California. No matter your lifestyle, when you purchase a Vegan Life Nutrition product, you can be certain that you're purchasing the best.


Vitamins for Vegans and Non-Vegans Alike 
There are great benefits to integrating plant-based supplements into your regular self-care routine. No matter what your diet looks like, you are likely experiencing some nutritional gaps that can easily be mended with daily vegan supplements. 
Essential Nutrients
Even though fruits and vegetables contain a number of vital nutrients, it can be difficult to obtain essential vitamins like B12 and D3 through diet alone. Vegan supplements can help you to achieve those daily nutritional goals. 
Bioavailability
Our team works with cutting-edge health and supplement technology to bring you plant-based formulations calibrated for maximum efficacy and absorption. 
Learn more about the importance of bioavailability. 
Immune Health
In order to build and maintain a strong immune system, you must have healthy levels of certain vitamins and nutrients in your body. Vegan supplements, such as those sourced from organic Lichen, work to boost the body's first line of defense and support your health during cold and flu season. 
Product Lines From Vegan Life Nutrition 
Interested in our products? Here's a breakdown of our product lines and their benefits: 
Vitamin D3
Our vitamin D3 supplements come in multiple forms to make taking vitamins as easy, fun, and tasty as possible! We rely on Vitamin D3 for things like immune support, healthy calcium absorption, maintaining bone strength, and more.
Diosmin95
Sourced from oranges, Diosmin95 helps to fight chronic venous insufficiency by strengthening veins and stimulating circulation, to target spider veins, keeping your legs looking and feeling their best.
Synergistically Vegan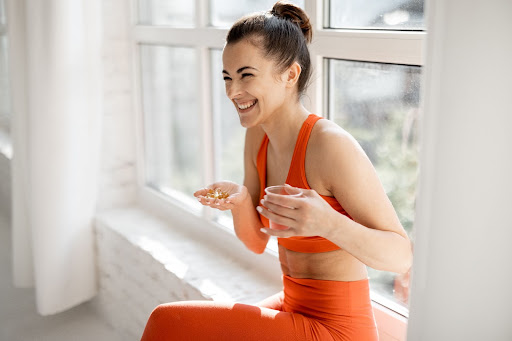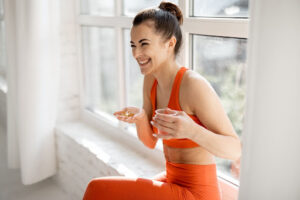 Synergistically Vegan is uniquely formulated with Vitamin D3, Vitamin K2, and vegan calcium sourced from calcified red algae – all of which are needed to promote healthy bones and teeth and to support a strong immune system.
Prenatal / Postnatal Supplements 
Our Prenatal Focus Bundle and Postnatal Focus Bundle provide essential vitamins and minerals to women who are trying to conceive, pregnant, or breastfeeding to support the mother's health as well as fetal and newborn development.
Marine Phytoplankton
Marine Phytoplankton provides a blend of ocean-derived amino acids and minerals, offering benefits like optimal micronutrients that translate to vitality and cellular health support. It comes in liquid, capsule, and gummy form.
Pure Vitamin C
Our plant-based Vitamin C works to regenerate antioxidants in the body, boost immunity, and encourage improved white blood cell health. 
Vitamin B12
Recommended for older adults, Vitamin B12 helps to produce energy and combat fatigue, supports healthy regulation of the nervous system, helps to maintain a strong digestive system, and is essential for healthy hair, skin, and nails.
Vegan Supplements
for Kids
Our kid-friendly vegan supplements work to support the developing immune systems of children. Our highly-effective supplements are formulated in delicious, chewable tablets and sprays that are easy to swallow and absorb.
Vegan Life Nutrition At Expo West 2023
Looking for vegan supplements to add to your store or product line? Our parent company, The GHT Companies, will be attending Natural Products Expo West 2023 to share our top products with retailers and other leaders in the supplement industry from March 9-11, 2023. Learn more about the exhibit.