Whether you started your vegan journey many years ago or are just getting started, Vegan Life Nutrition aims to provide the entire vegan community with plant-based products to support your plant-based lifestyle.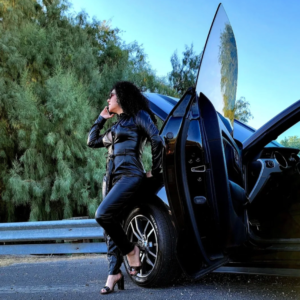 Each vegan we've met has a unique story and piece of advice for navigating different stages of the journey. Ava is just one of our many Vegan Journey friends that is helping make a big difference in the world.
Ava decided to go vegan quite recently, on May 17th, 2021. She had been vegetarian for 10 years, but after watching the documentary, 'What The Health' on Netflix, she decided to go vegan the very next day. Now, she continues to watch health-related documentaries that confirm to her that going vegan was one of the best decisions she has made, both for her world and for her individual health. 
Inspiring Others
One of Ava's biggest motivators is being able to set a good example for those around her. She strives to be a good role model and hopes to inspire others to become vegan by continuing to shine a positive light on veganism. Although her friends and family members are not vegan, they are all very supportive of her lifestyle and have often expressed genuine interest in adopting the lifestyle themselves.
When going to parties or out with non-vegan friends and family members, she says it can often be difficult to find vegan options on a non-vegan menu, but she always makes it work. Sometimes it just takes having a good understanding of which vegan foods work best for your body so you are able to come up with something on your own.
However, Ava is not alone on her vegan journey! She is usually accompanied on romantic vegan dates with her boyfriend who also became vegan, which has helped him reach a healthy weight. Even his friends are noticing the change and asking both of them for advice now.
Good Advice
While Ava is a newer member of the vegan community, she has definitely made it past the bumpiest parts. Her advice to those who are looking to switch to veganism is fresh from her recent personal experience. She advises others to take the process in small steps by taking one non-vegan product out of their everyday cooking each month. This is a great way to switch diets without having to completely change what you've been used to in just a single day. Baby steps! 
She also says that for anyone who is worried about missing non-vegan foods, "being vegan doesn't have to be boring!" It's very easy to take your favorite dish and make it vegan, you just need to be open-minded and willing to try new things. "We don't just eat lettuce!" Take that lettuce and spice it up by creating a delicious vegan taco, which is one of Ava's favorite vegan dishes.
A common misconception that many people have about vegans is that they lack proper nutrition and that they are unable to get proper nutrients from a plant-based diet. However, this is not true as long as you are knowledgeable in which  vegan foods provide your body with the nutrients you need. 
If you find that you are struggling to maintain a healthy intake of nutrients in your diet, vegan supplements are a great way to ensure you get the recommended daily amount of each essential vitamin. Ava stresses the importance of implementing supplements into your daily routine that are most suitable for your lifestyle.
Vegan Life Nutrition is proud to be a part of so many vegan journeys.  We don't sacrifice quality for innovation. Our products are always free of toxins, allergens, and unnecessary ingredients. How? We strictly examine raw ingredients and fully-vet each final product. Quality is our top consideration, and we adhere to the guidelines of some of the toughest regulatory authorities in the world.
Would you like to share your Vegan Journey with us?  Provide your contact information below, and we will reach out to you.