Immune System Pack B
Limited Time Special: 25% Off!
Want to supercharge your immune system? We recommend this combination as a well-balanced blend of vitamins and supplements.
What's included in this powerful package
PowerHITM: Our proprietary blend of natural enzymes and potent antioxidant herbs that supports the body's natural healing ability.
Pure C: Completely plant-based formula for this essential vitamin.
D3 1000IU Soft Gels: A delicious way to get your daily amount of one of the most critical vitamins.
MarinePhytoplankton Capsules: A blend of ocean derived amino acids and minerals, this natural product offers an excellent source of micronutrients.
Suggested dosage schedule
PowerHITM: Take in the morning and evening, with warm water, on an empty stomach.
Pure C: Take 3-4 capsules per day.
D3 1000IU Soft Gels: Take 2 to 3 times per day.
MarinePhytoplankton Capsules: Take one dose per day.
Additional information
As part of our Health 101 series, we've written a number of articles relating to these vitamins and supplements that we hope you find interesting and useful: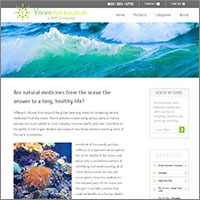 Are natural medicines from the ocean the answer to a long, healthy life?: Different cultures from around the globe have long relied on harvesting natural medicines from the ocean. Their traditions include using various parts of marine animals and ocean plants to treat maladies, improve health, and even contribute to the ability to live longer. Modern-day research into these claims is reaching some of the same conclusions.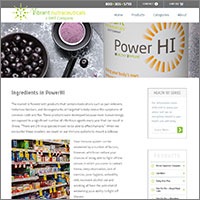 Ingredients in PowerHITM: Why resort to a bunch of synthetic, chemical ingredients to boost your immune system when you can use natural enzymes and antioxidants; some of which have been in use for years. Take good care of your body and supplement with the all natural, powerful immune-supporting nutrients in this custom-designed blend.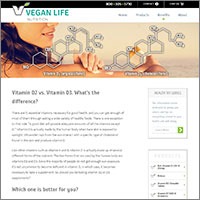 Vitamin D2 vs. Vitamin D3. What's the difference? It's pretty clear that this vitamin is important, but not all Vitamin D is created equal. One of the key differences is between D2 and D3. Read about why one is vastly superior to the other.
---
100% Vegan
Non-GMO
Gluten-Free
Cruelty-Free
No Artificial Colors
---
You Might Also Like