Request Your FREE Sample of our Vegan Chewable D3 Vitamins Now!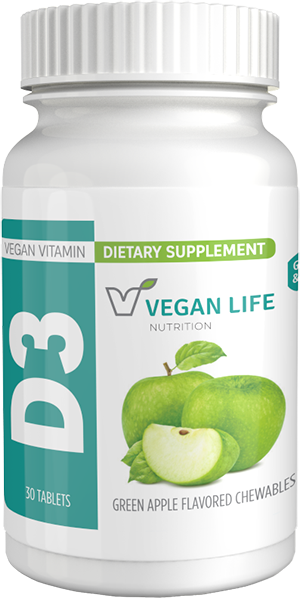 A full daily dose of vitamin D3, in a delicious green apple-flavored chewable tablet! D3 may help heart and bone health, as well as a robust immune system.
Helps maintain healthy digestion
Essential for skin, hair, and nails
May help protect against diseases
It's been proven that incorporating more plant-based foods into a complete regimen can have numerous health benefits. Since modern society can make it challenging to shop for, prepare and consume enough fruits and vegetables, we're working to provide additional options.